Thank you, next!
November is the month of Thanksgiving … and a lot of stress at school. Thanksgiving to me is about showing gratitude for what life has given you so far. November was also the month of Ariana Grande's new single 'Thank u, next' which is currently 'breaking' the internet with about a 100 million views on YouTube.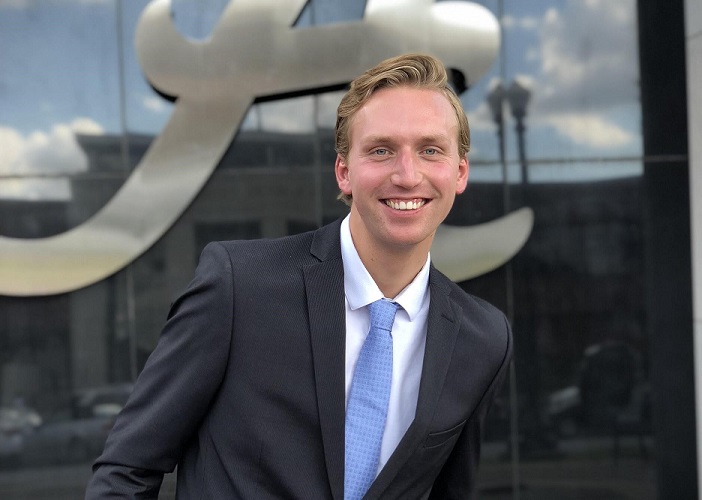 It's the talk of the day here in the United States. Ariana is singing about the relationships she is thankful for and what she learned from it. I won't do that haha, don't worry! I will tell you what I'm thankful for and hope to convince you on why Thanksgiving has become an important holiday to me.
Southern Food
First of all, Thanksgiving has become one of my favorite holidays and this was my sixth year of celebrating what I'm thankful for. I'm thankful for that this year I got to celebrate my favorite holiday at my great friend's house with her family and friends. Thank you so much Becca! Thanksgiving was a day full of eating, watching 'Crazy Rich Asians' and playing competitive family games. But mainly eating, multiple times a day. Oh boy, that southern food was incredible! Thank u, next!
Home away from home
Second of all, I'm extremely grateful for having two homes. I feel lucky to be able to call not only The University of Alabama, but the United States my second home. This semester has by far been my best in the last five years. I've grown as a person, I'm learning every day, I'm surrounded by my best friends and making new ones along the way during this exciting journey. Getting the opportunity to get quality education is extremely valuable to me and one day I hope to give back to others and hopefully make someone else's life better. Thank u, next!
Vote for Ritchie Kruunenberg!
This brings me to my next point of gratitude. My first step of giving back started a couple of weeks ago. The MBA Association was holding elections for this year's MBAA Executive Board and I decided to run for the Community Service Chair. The MBA students were able to vote and I'm proud to announce that I was elected as the new Community Service Chair. As the Community Service Chair, it's my responsibility to research and create a calendar of philanthropic activities in the interest of providing an outlet for students to give back to the community. I want to give back, I need to give back, we need to give back. Thank u, next!
Thank you, Projob
Last but not least, I'm thankful for getting the opportunity to work for Projob from the other side of the world. Besides that, I'm proud of Projob for organizing many workshops at schools on personal branding, resume building and is hereby helping students to prepare themselves for their next step in life: work!
One takeaway from this blog is to encourage you to take a step back and think about what you're grateful for and how you've come to where you are at. I would definitely not be where I am at in life without the valuable support from my friends and family. Next, I would like to motivate you to see in what way you could give back to for example one person, a group or maybe even your community. Also, many companies do community service activities, so take advantage of those. If your company is not giving back to the community yet, try proposing this to your manager. I'm sure they would love for you to take this initiative and it would make me smile as much as on this picture.
Thank u, next!