Life begins at the end of your comfort zone
A brave guy on a small rock standing in front of the biggest and most impressive mammoth he has ever seen.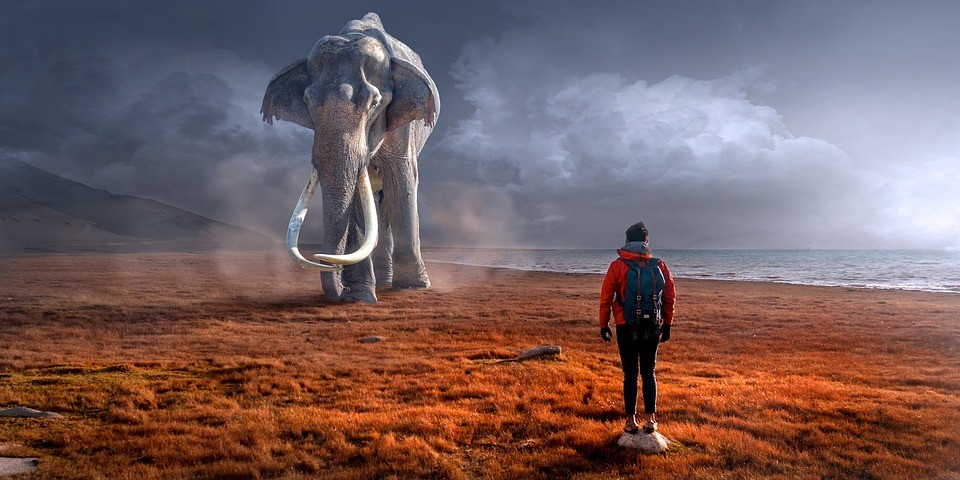 When I was eighteen years old I took a bold decision! I moved from a small town in The Netherlands to the United States of America to pursue a bachelor's degree in Commerce & Business Administration and combine this with playing college tennis. I left everything behind and stepped into a whole new world not knowing what to expect. I was this brave guy standing on this small rock in front of this big mammoth. I was about to start a new chapter of my life. Step by step with many hurdles in between I decided to get off the rock. I would take three steps forward, but sometimes I had to take a step back. Getting out of your comfort zone is a process. In the last four years my comfort zone grew from this little rock to a big piece of land called Alabama.
Who Am I?
My name is Ritchie Kruunenberg and this is my first blog ever, another step out of my comfort zone! I've decided to start blogging to share some of my 'early' life advice with you and to give you an insight in my life as an MBA student and Social Media Coordinator. After I graduated, I started my first job at Projob in Amsterdam as a Flex Planner and Social Media Coordinator. In these last eight months I learned how to build relationships with clients and candidates, but also how to deal with time pressure and responsibility that no education can teach you. But my life wouldn´t be my life if I didn't find a new way to challenge myself.
Projob Goes USA
I'm currently cramped up in my airplane seat on my way to Tuscaloosa, Alabama. Not knowing how to sit anymore with my long legs, having seen all the movies of the entertainment system (the good ones at least) and still having 4 hours to go. But why am I going back to Alabama? I'm pursuing a Masters of Business Administration (MBA) combining it with working remotely for Projob. This is out of my comfort zone but also out of Projob's comfort zone. Projob gives their employees the opportunity for personal growth by providing new and refreshing challenges. An employee who is on the other side of the world controlling the social media channels? Not your typical company, right! Working remotely is new for us but both Projob and I are beyond excited for this collaboration.
Feeling comfortable with the uncomfortable
Stepping out of your comfort zone makes you realize how much potential you have. Especially when you're still in school or at the beginning of your career, getting out of your bubble of comfort is essential. You will be forced to be flexible and to overcome your fears and challenges, but this will all result in a better version of yourself. You will gain a confidence that no one will ever be able to take away from you!
One more hour to go until I land on my comfort zone but with many new (uncomfortable) challenges!
See you next time, Roll Tide!